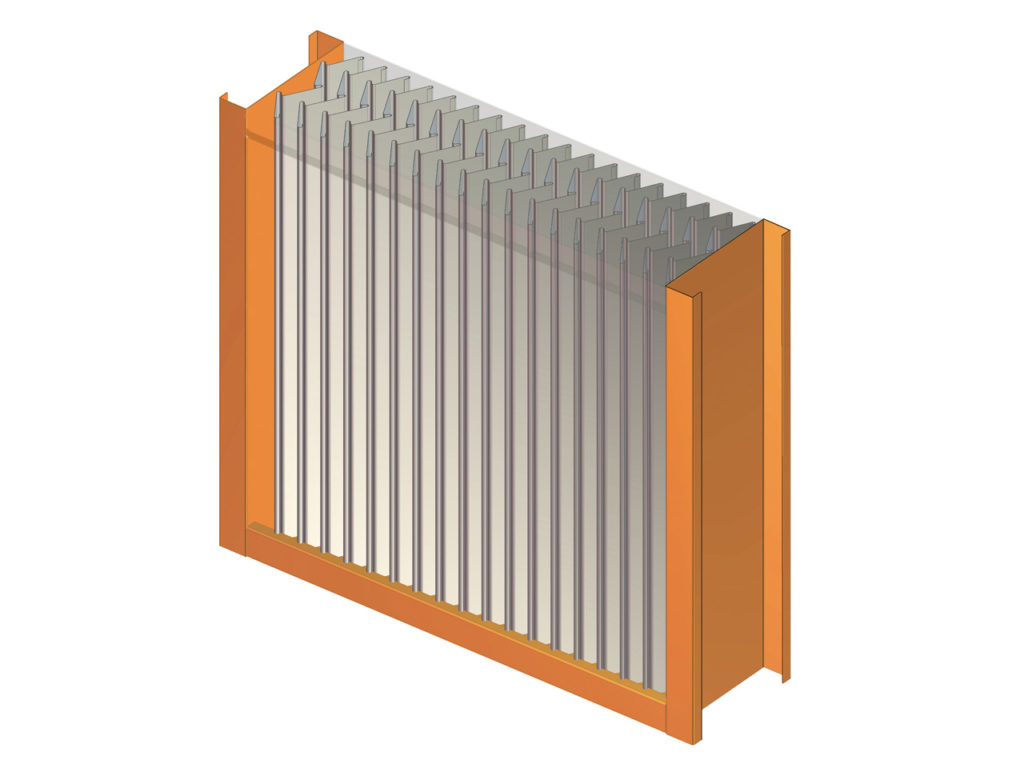 Metallic Drop Eliminators Code SG
The droplet eliminators – interely manufactured in galvanized steel, aluminium or stainless steel 304/316 – are specially designed to satisfy the need to drain the water droplets in the air treatment units, painting equipments, evaporation towers, marine and off-shore applications.
The well-known inertial separation concept provides high efficiency and a low pressure drop to the product, which can be used with a max face velocity of 2,5 m/s. The multi-bending fins profile allows the correct selection for any application, according to the quantity of water contained in the air flow and the droplet size which has to be drained. The max single fin lenght is 2000 mm, beyond this dimension, overstacking another eliminator provided with a drain pan is recommended.
High separation efficiency
Low pressure drop
Choise of folds number